Are you looking for a wall painting? You are looking for an ornament that brings lots of energy and luck. Red abstract painting is an option not to be missed.
The feng shui meaning of the red abstract painting
Red is a hot color. Red always occupies an important position and is one of the most frequently used colors in icons.
It is said that red abstract painting symbolizes strength and power. The red color appears everywhere. According to the concept of the East, this is the color symbolizing happiness and completeness.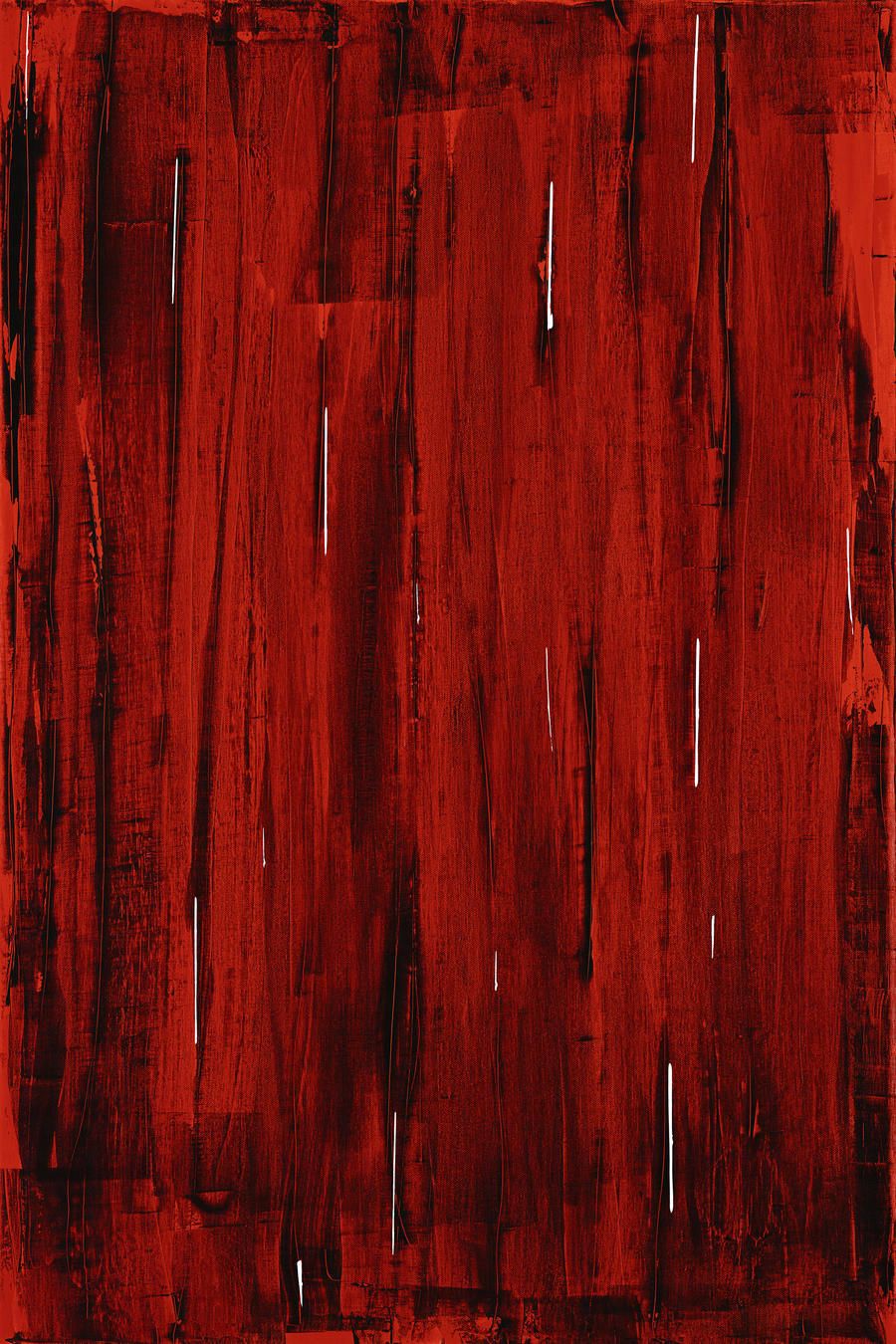 Red painting has both negative and positive meanings. But without considering the significance, we must understand that red is the color that brings energy. Anything related to red has an increase in energy and strength. That is why even in the quietest space, a few details in the room are still related to red to avoid lethargy and fatigue.
In feng shui, red abstract painting plays an important role. The red painting symbolizes fire and fame. It enhances energy and vibrates even inanimate things. However, using too many this kind of painting can backfire.
In the office work
A red painting to the south of your office will be a great set up to help you advance. Also if you can plant a green tree, it's good, because carpentry and fire are compatible.
Living room
Red painting is often chosen for those who need energy. It has a high emotional and emotional effect. As for those who are excited, you should not use this type of color because it can make you feel down.
3.Dining room
Hanging this painting in the dining room will stimulate your appetite. If you run a restaurant, you can use red as the main color of the restaurant's logo.
Bedroom
Red wall paintings hanging in the bedroom will create a very romantic space. Especially, it is used to decorate the room for newlyweds to create a romantic and seductive atmosphere
The most unique red abstract painting to decorate
1.Acrylic red abstract painting
Acrylic red abstract painting is one of the favorite and best-selling paintings. With a lot of beautiful, impressive paintings, abstract paintings are a unique painting, always giving viewers a deep sense, many thoughts. With the way to build images, color schemes as well as skilled brush strokes, abstract paintings still express their own charisma.
2.Oil red abstract painting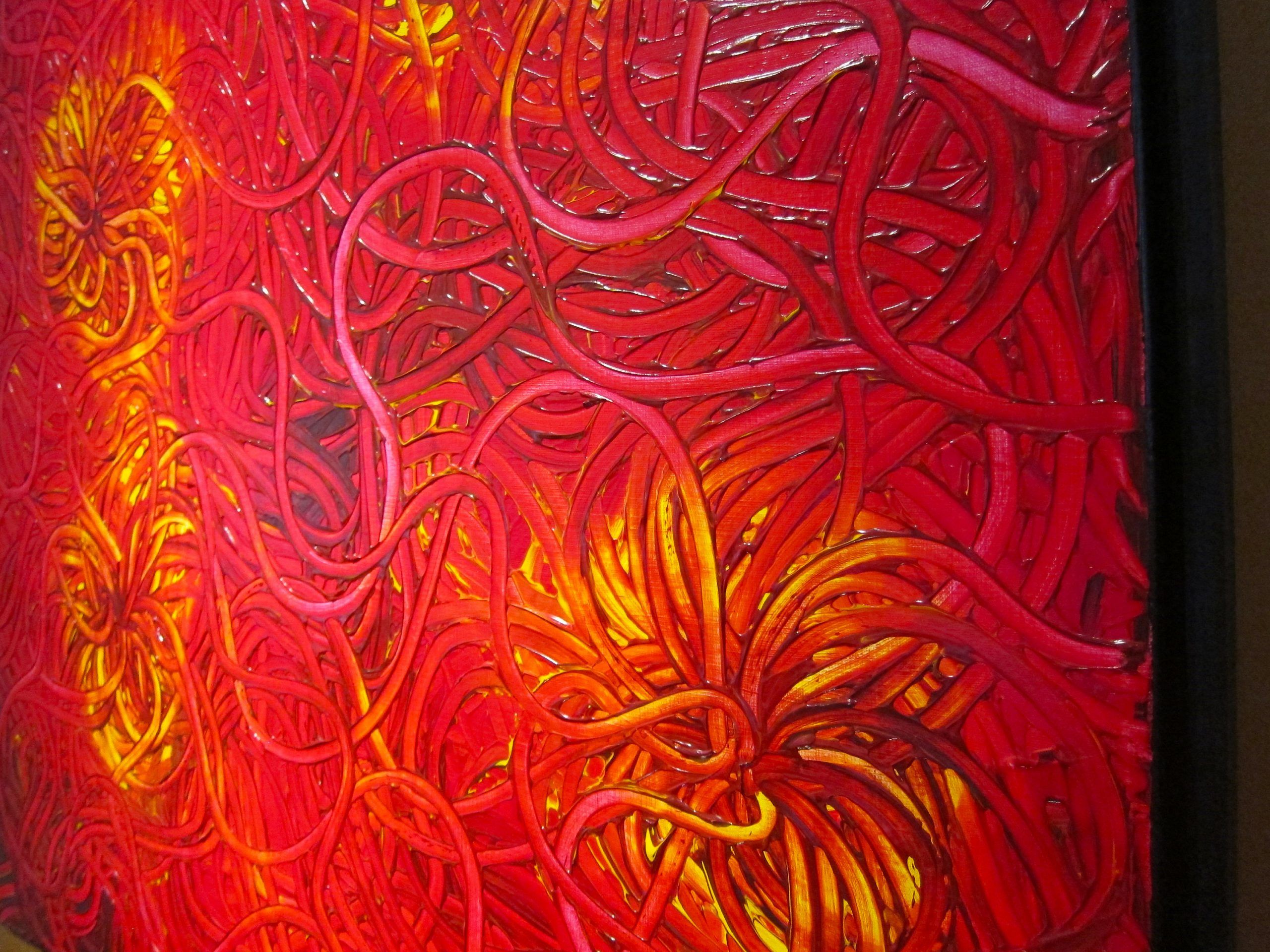 Different from the types of prints that are on display nowadays, red oil paintings stand out by hand-painted art of the artist. Oil painting is made of acrylic color on canvas, so it has a very long storage feature, ensuring the picture can be stored for decades without being damaged or degraded. It can be said that the oil red abstract painting is really a place to store timeless art.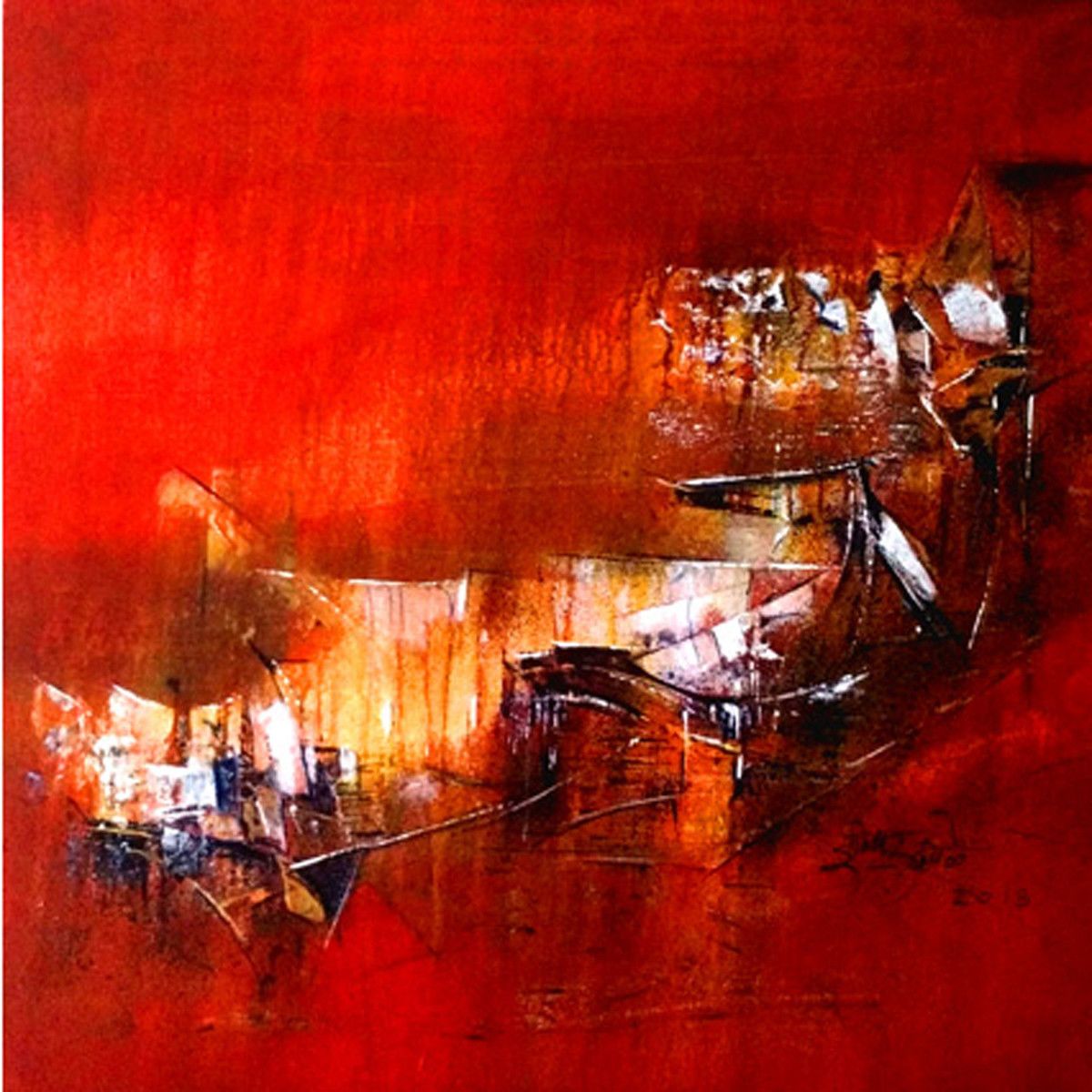 3.Red abstract painting on canvas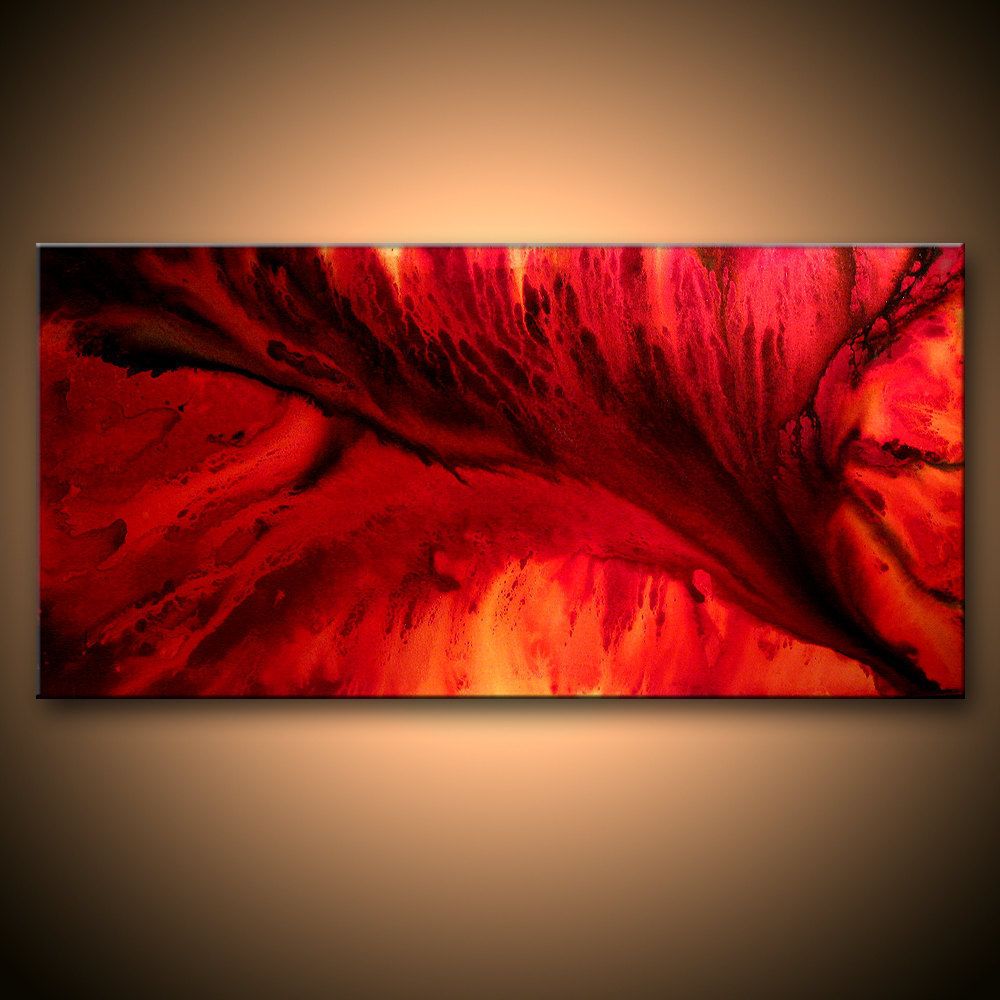 Red oil paintings on canvas can be drawn in different sizes. Especially this is the material for true, vivid colors. When using oil paints painted on the canvas background, it will produce quality paintings, true colors, delicate and delicate lines. Using this material we will be free to choose the size of the painting as required.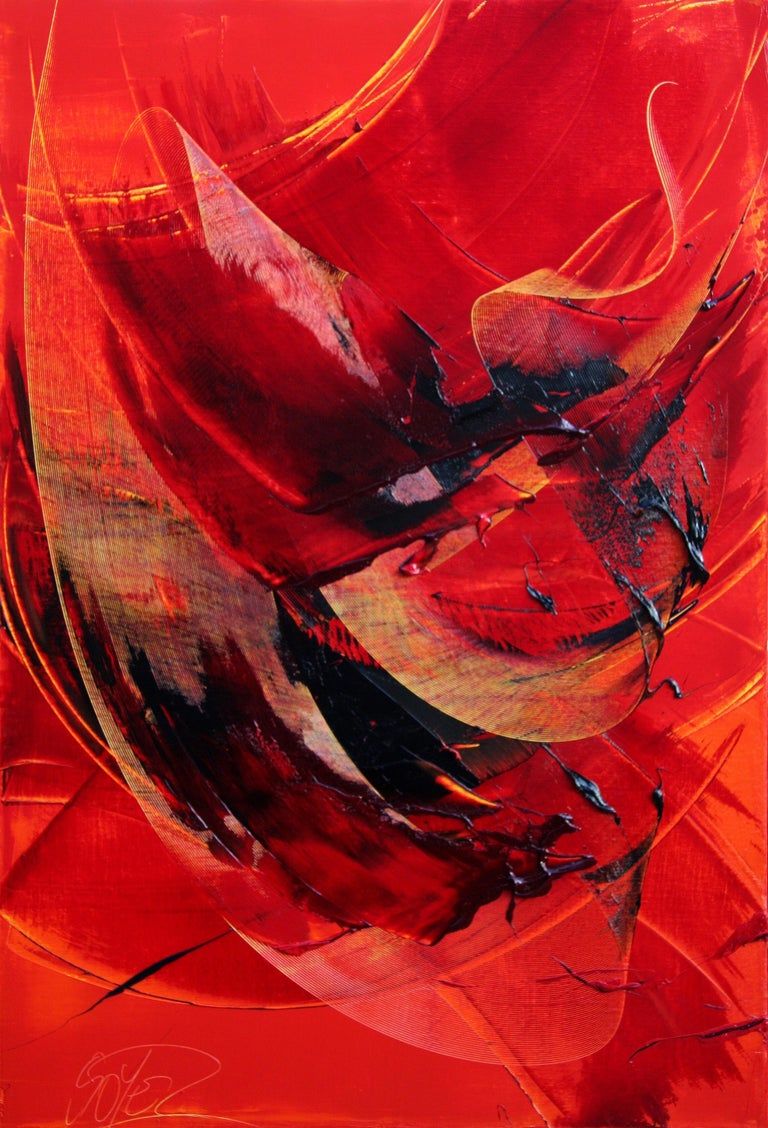 If you like a beautiful red abstract painting, you can send us the following link a specific size requirement. You will have a great picture of your home space. These also are some of the experiences of byhien. If you have any comments, please leave your comments in the comments. You can refer to more information about painting at byhien.com