Modern paintings for living room have long been a hobby to help your living space become more colorful. But what are the most impressive and appropriate paintings? To help you better understand this kind of painting, let me suggest to you.
Features of modern paintings
Modern paintings flourished from the last years of the 18th century and flourished in recent years. These paintings literally break down constraints that focus on innovative colors, shapes, and graphic details. Modern style often emphasizes simplicity but sophistication, trendy but not flowery, bringing the breath of the times. Therefore, modern paintings are suitable for a lot of different spaces, with many styles and many colors. A beautiful house is indispensable for wall art paintings. Choosing a beautiful picture, you will help the housing space shine more. According to the survey, in recent years, the trend of modern paintings has always been a strong attraction with its own characteristics and outstanding advantages. Modern art paintings always "score" in everyone by Eye-catching and modern design.
Pop art painting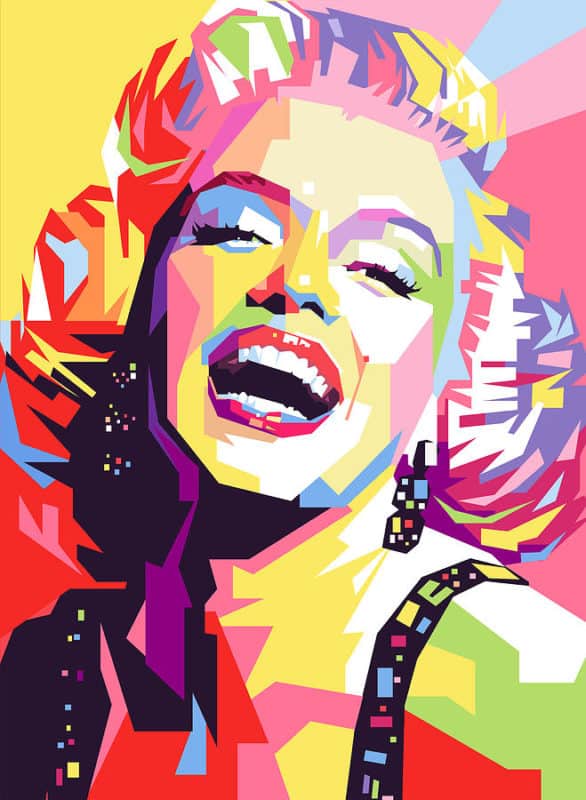 This type of painting is a new artistic trend born from the 50s of the 20th century in England. Pop Art usually takes the theme from the very simple and popular images associated with life such as comic characters, singers, celebrities, labels, etc. It has segmented images, vibrant colors, high contrast and great influence from newspaper publications.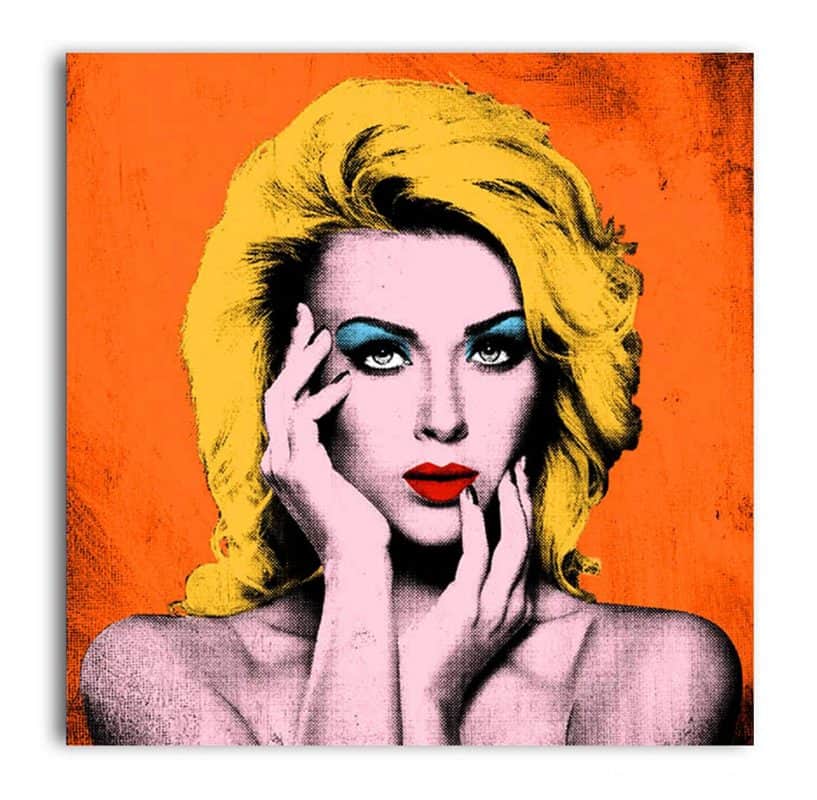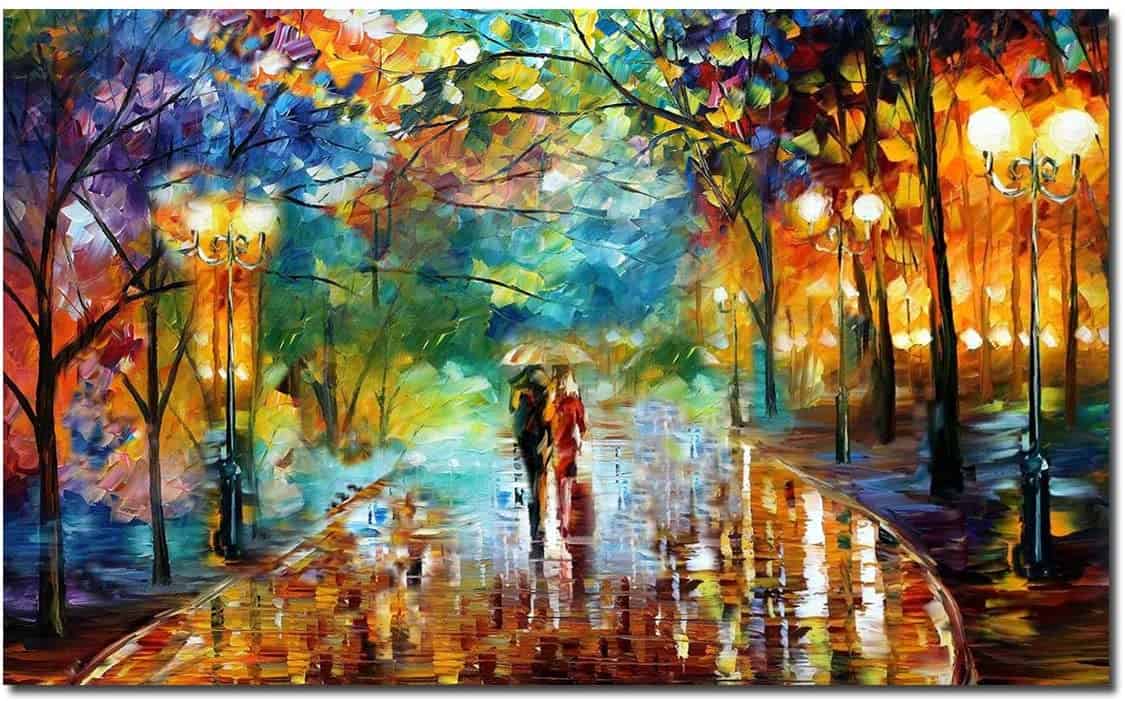 Abstract painting is one of the types of paintings that is difficult to predict the symbolic meaning of the picture because the true meaning of the picture will usually lie in the hidden. Absolutely abstract paintings even depict shapes and objects that do not exist in the real world. But the abstraction itself brings a sense of hiddenness, hard to describe in words or images that are easy to understand. Not many people like this line but still have a loyal following.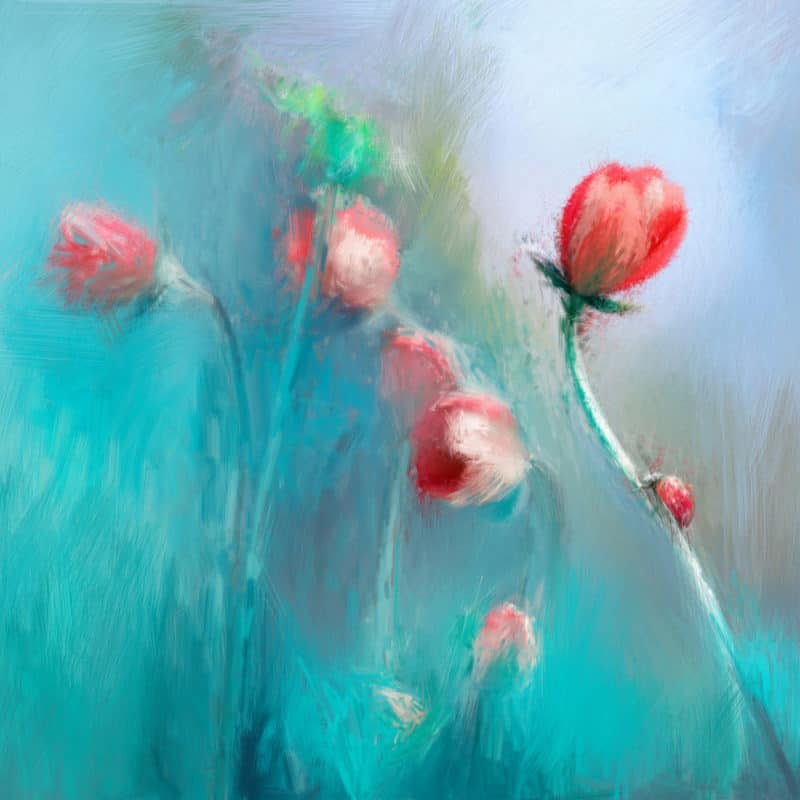 Surreal paintings

A surreal painting of a girl
If realistic paintings bring viewers a clear, true world, then in the world of surreal paintings, images are virtualized, dreamy according to the thoughts and imagination of people. Surreal paintings are highly creative breakthroughs and do not depend on any natural laws. With this type of painting, a very normal subject like a butterfly's wings can be integrated, placed in a mysterious or romantic backdrop, making the whole picture bring a new color, new meaning, like playing with dreams, "real but not real".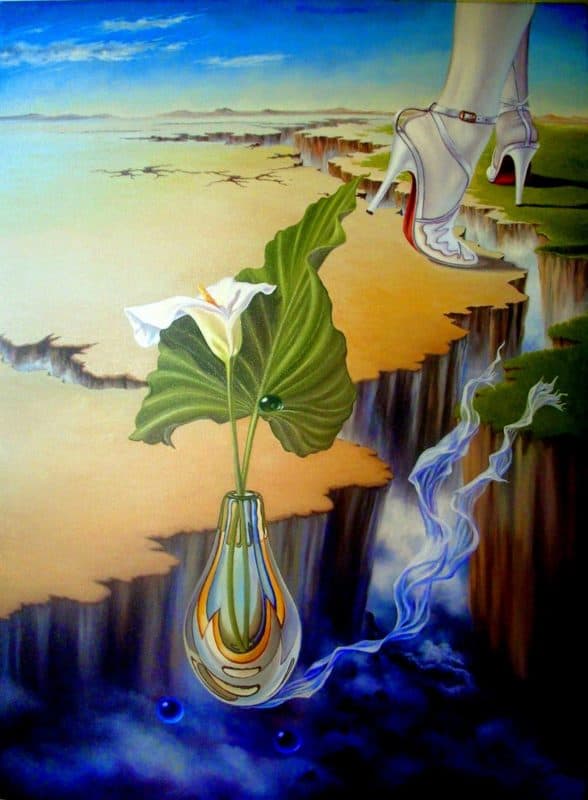 The above are helpful tips for you to choose modern paintings for living room. These also are some of the experiences of byhien. If you have any comments, please leave your comments in the comments.