Art is always a silent way for people to express themself and their strivings and goals in life. The thing you hang on the wall sends a lot of messages to visitors. However, looking for what meets your requirements can be not easy. If you are struggling to find some modern art acrylic painting, let look at some of the hottest trends rambling around the art-world as below
#1 Multicolored geometric modern art acrylic painting
Firstly, we will start with the trend to use geometric art. This kind of painting is a boom of colors including blues, greens, yellows, oranges, violet, and combinations on canvas. It amazingly matches most interior design because of including all of the colors. Painted in acrylic, this painting acts as a visual treat for the eyes. Though this style might be complicated at first. But once deconstructed, people will find it quite simple. Geometry can evoke a nightmare about high school quizzes. But now, you will be surprised at how accessible geometric painting can be to all levels.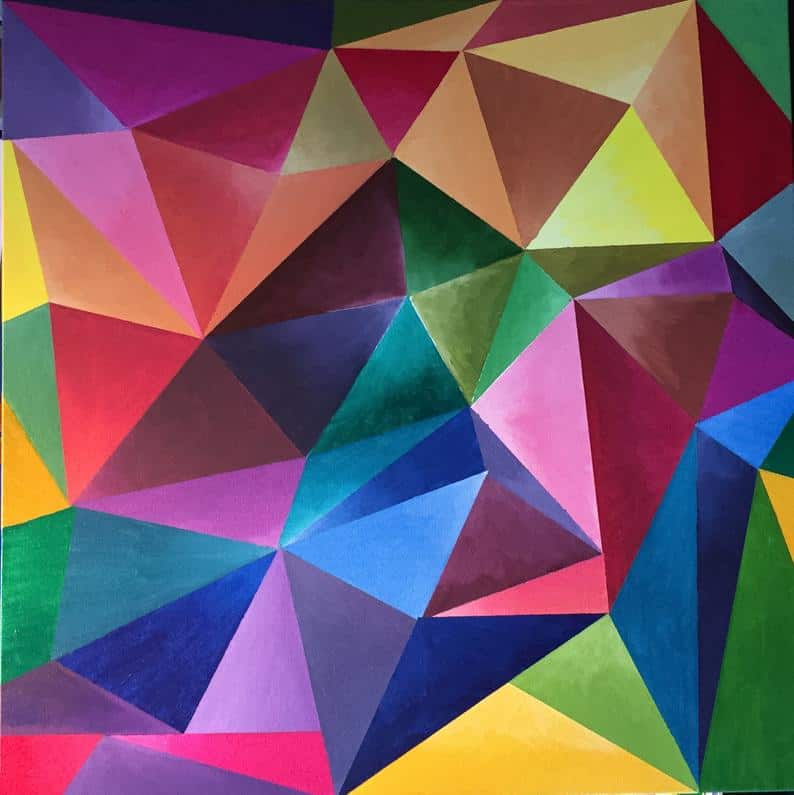 #2 Acrylic pouring round painting
Next, one of the beauties of acrylic paint is that it can be used in so many ways. And today, artists find that pouring can take advantage of all the best qualities of acrylics. The pouring technique creates a complex symphony of colors on many materials such as wood, canvas, porcelain… etc.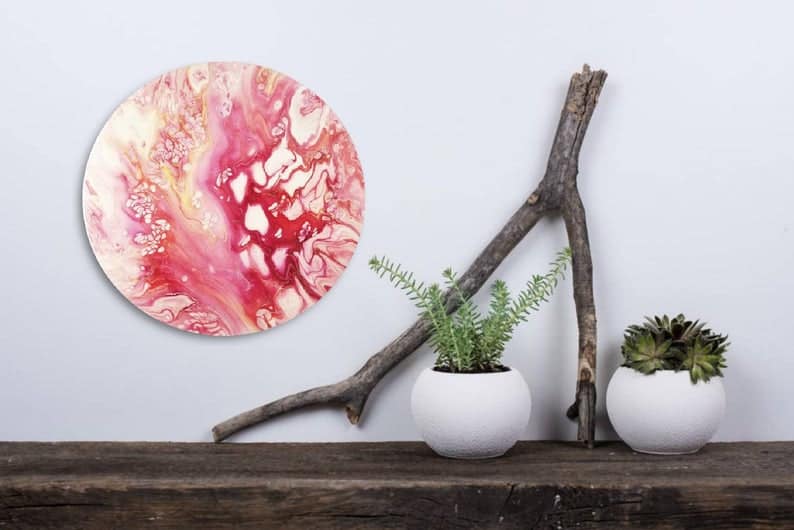 And with the creative round frame, the painting just looks so cool and is suitable for small spaces. This definitely adds more inspiration and color to life to any boring room.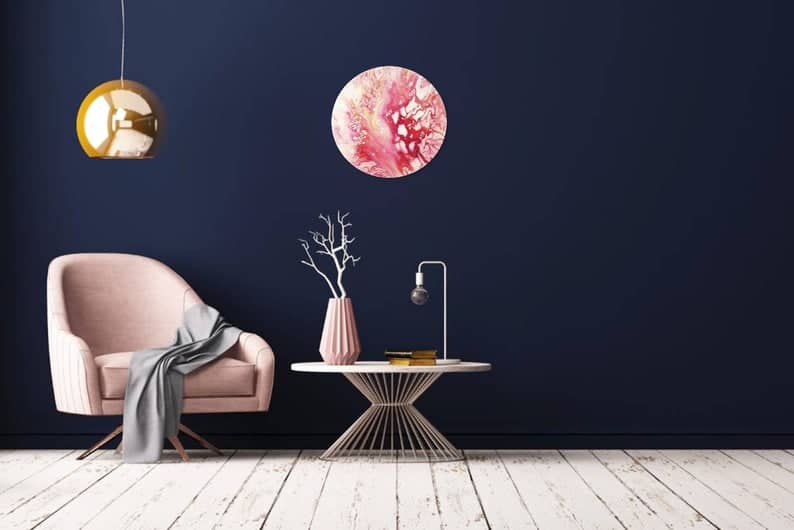 Read more: Top 5 most favorite modern art wall painting using in decoration
#3 Neon Surrealism Art
Lastly, one of the most popular subjects in painting is city landscapes. Instead of describing a joyful and lively city, some artists now like to explore the loneliness in the city. Let takes the painting "City Night Sky" as an example of Surrealism modern art painting.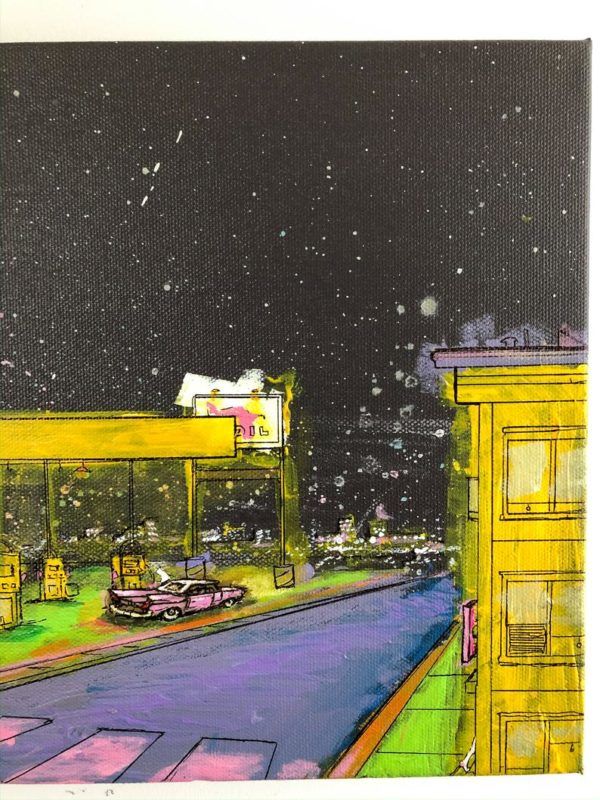 This one has an awesome contrast between the night sky and the glow of the neon street/gas station below. The city in the distance gives this some good depth as well. reflects both the harsh, geometric, and sometimes dark nature of the city, combined with the bright, colorful, sometimes pastel tones derived from ever-present visuals.
In conclusion, artists always try to be much more creative and these are the very most updated trends in modern art acrylic painting. The above three styles mentioned can give you more reference and inspiration. However, if you still need more options or special interest, please feel free to share with us.