Should you fall in love with Indian art, why don't you buy paintings to beautify your own professional and personal spaces? Here is our easy and exclusive guide to help create your own Indian modern paintings gallery right at your home. This will help you unify both the love for Indian culture and art equally.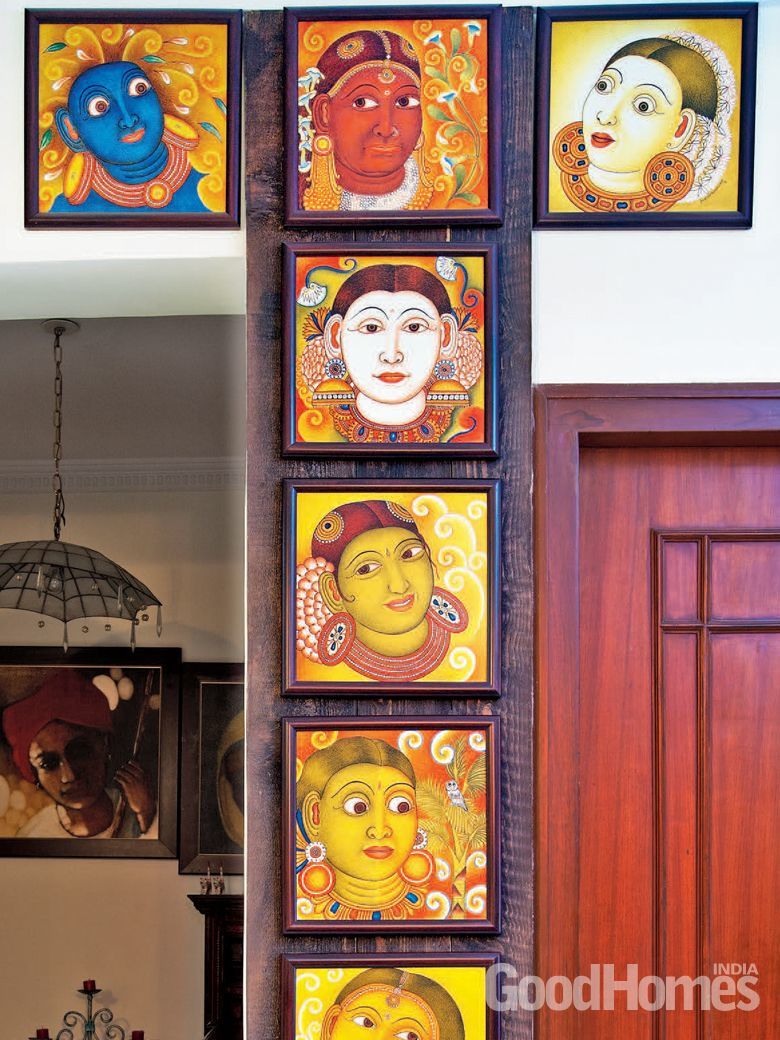 Find tips to buy paintings: Top 5 most favorite modern art wall painting using in decoration
Selecting a perfect theme
As far as your concern, Indian art today possesses numerous styles of paintings. Your mission, therefore, to decide which one you are really inclined to. Instead of mixing two styles in your own Indian modern painting gallery, take pieces that share some similarities. Should it is quite a burden for you, just consult expert advice beforehand.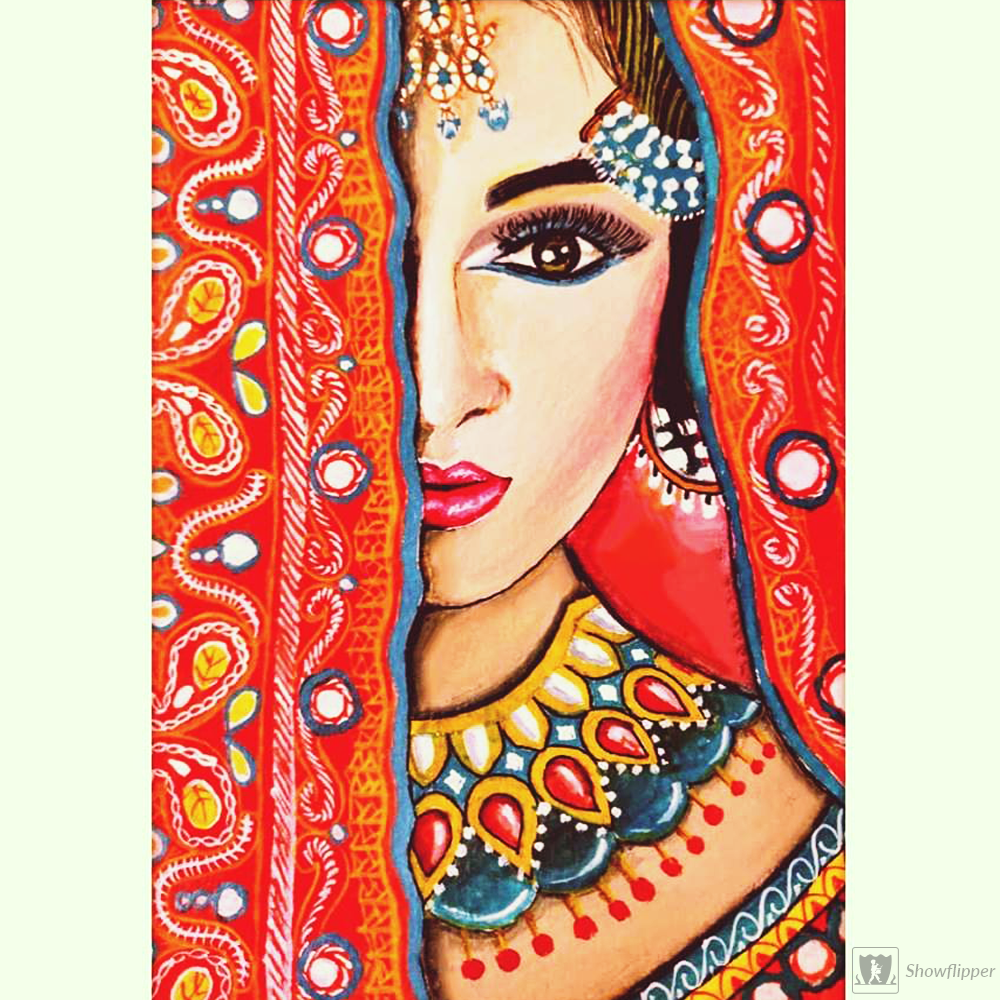 Balance color with the wall
Next, one thing you need to aware of while buying the paintings is the color of your walls. For example, if your walls have dark hues, you should not buy similar shades. However, should you have a quite light wall, you should pick some bright colors. The rule to keep in mind is the color of the paintings and the wall don't overpower the beauties of each other.
Varying sizes and shapes
As you can see, an art gallery always comprises of various shapes and sizes of paintings. This matter can be a dream or a nightmare. If you like a symmetrical gallery, you just need to buy things in similar frames. However, if you prefer abstract appearance, then loosen your imagination, mix and match different pieces, put them together in one place.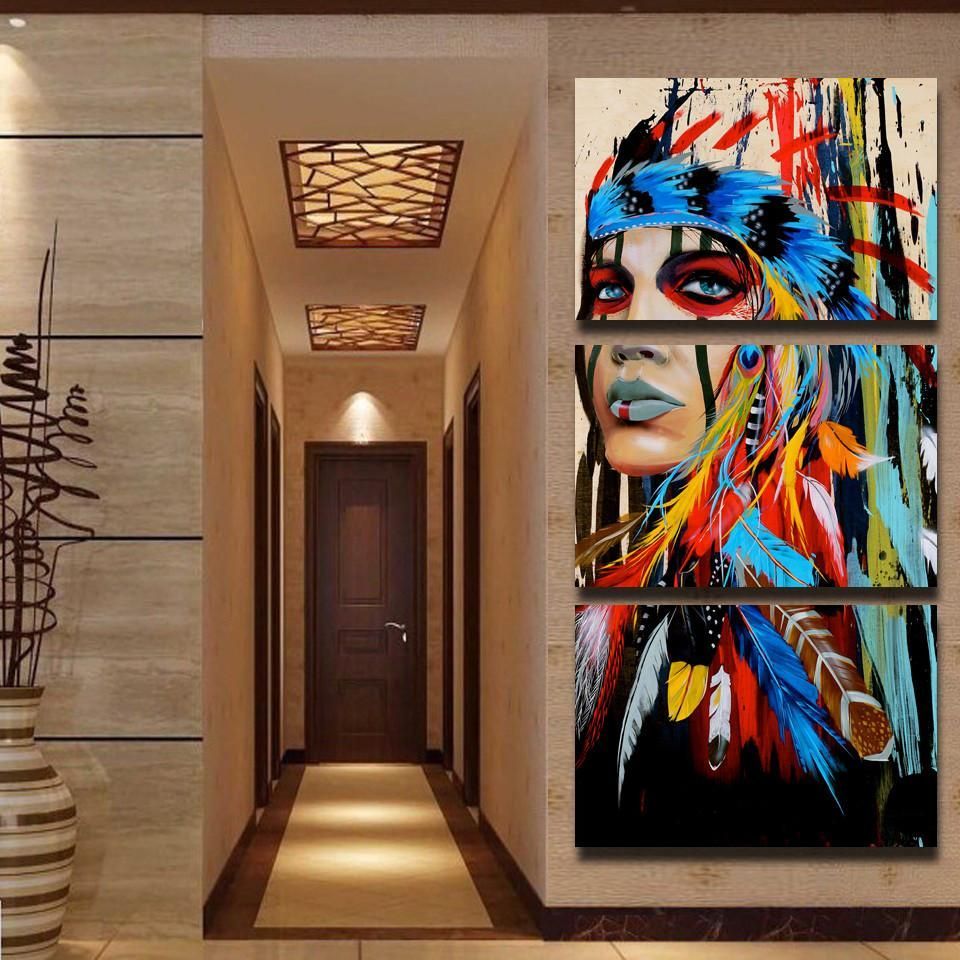 Be happy with neutral wall
Should you are moving to a new working place, living space or renovating, so here is the once in a lifetime chance. You would have the utmost freedom to choose paintings you love. You will not need to care whether the painting will fit your wall color. When you have finished choosing the modern Indian painting, you can paint the wall in a suitable color. Thus, the tip is to take advantage of if when you have a new place. This will help complements the color scheme of your collection.
Why don't you add typography to your Indian modern paintings gallery?
In the first place, it seems unparalleled to the Indian modern paintings gallery. However, once trying, you will see that adding typography can be an accent of your gallery. For example, you can add traditional Sanskrit paintings there. This really helps relating and to connect your collection with some traditional Indian.
Pick your truly loved art piece
If you don't want to sabotage the collection, don't add things you don't love. Don't be easy to add everything randomly, otherwise, you will get bored of it soon. One thing to note is that your artworks can cost even a fortune, do don't waste something which is not worthy of your money. Before deciding, you should ask yourself whether if you love them. Do they embrace your walls for years? Decide to invest once the answers are positive. Remember not to minimize the amount for art, which nurses your mind.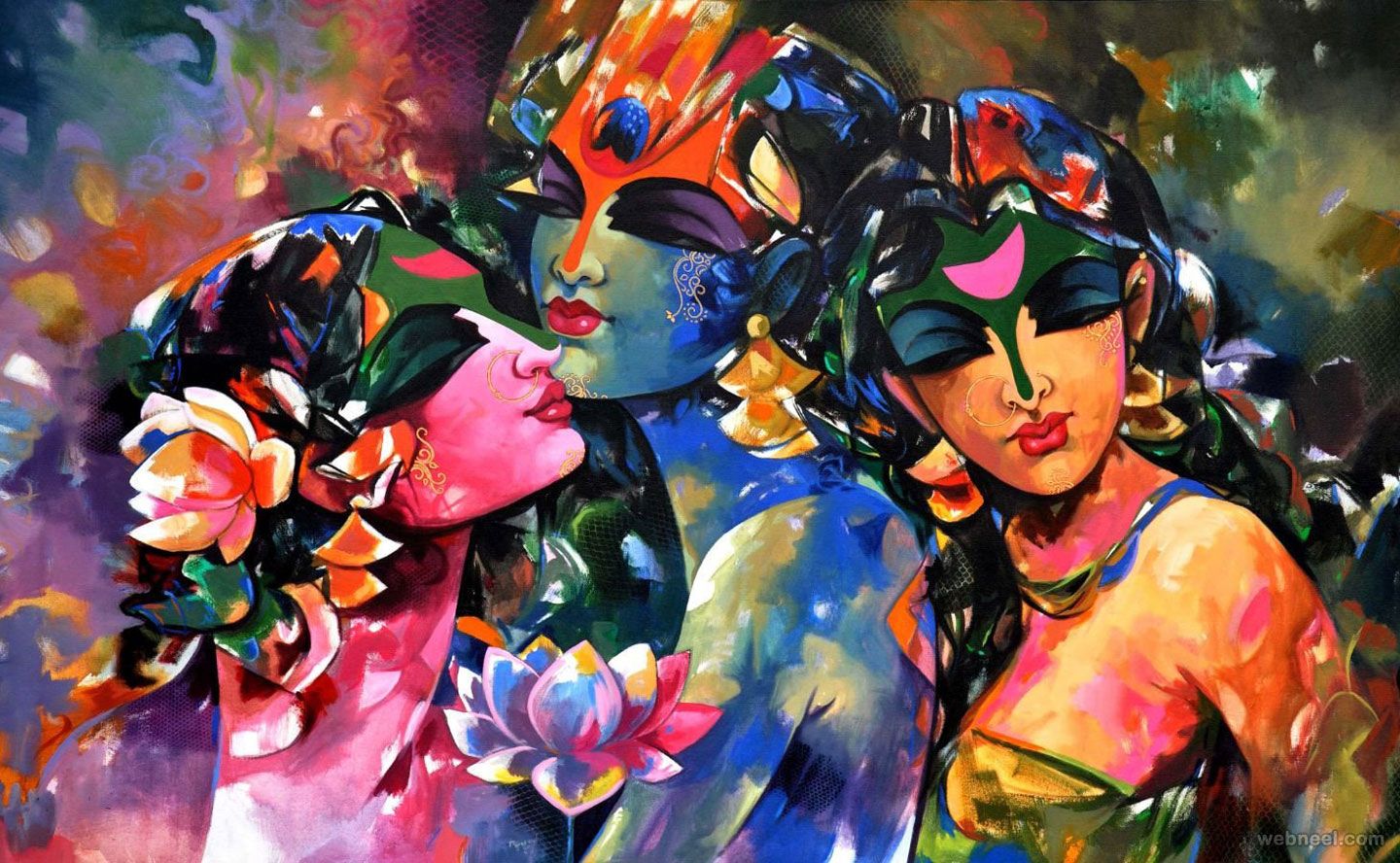 Discovery Top 3 trends in creating Radha Krishna modern art painting
To be precise, you have to consider the color scheme, either choose the paintings according to that or change the wall paper. Throughout the article, you have had a skillset to create Indian modern paintings gallery. If following all the instructions, it will stay with you forever. Should you have further inquiries, feel free to leave a comment below or follow our fanpage byhiem.com. Byhien art shop shall help you solve all problems accordingly.
Read more: Top 4 forever famous modern art paintings Indian to know