Feng shui paintings for the living room are also very popular with many different materials. And they also bring positive energies to the house. Here are the top 5 feng shui paintings that I want to suggest to homeowners to choose from.
Why should you hang feng shui paintings for the living room?
Feng shui is a type of wall painting that attracts the attention of many people. Because they both bring impressive beauty to your home and help homeowners have a lot of luck. It also neutralizes many "unlucky" points. The living room is an important space, the face of the whole house and also a place to live, to welcome guests of the owner. So hanging the feng shui painting of the living room is extremely important and must be carefully selected to help bring good fortunes, good luck, and abundant resources.
A landscape feng shui painting for living room
Water paintings depict the natural scenery, beautiful mountains, water and green trees, and romantic rivers. Mountains show solidity, and flowing water showing peace is also a sign of fortune. The water flows around the mountain firmly with the meaning of helping the homeowner always firmly in property, money, neither exhausted nor worried. It is no coincidence that charming landscape painting is the most popular in the world of feng shui.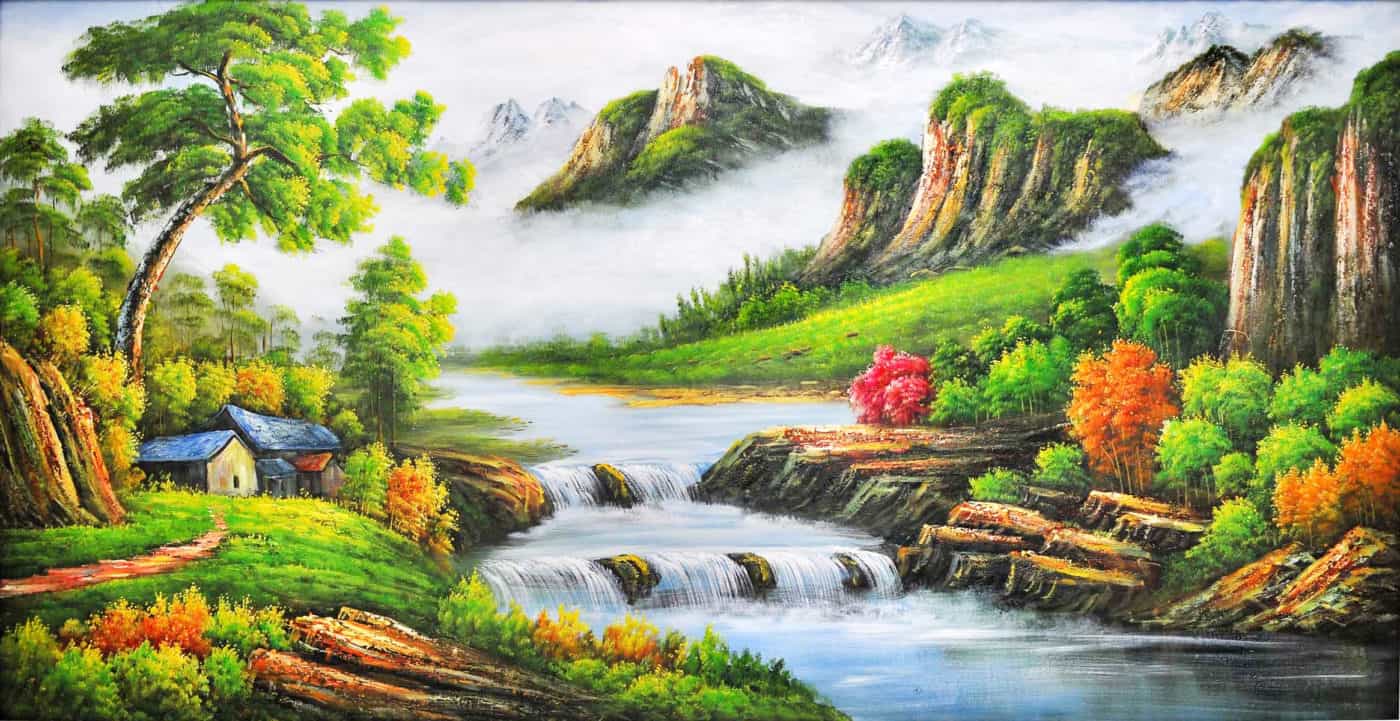 Carp and peony painting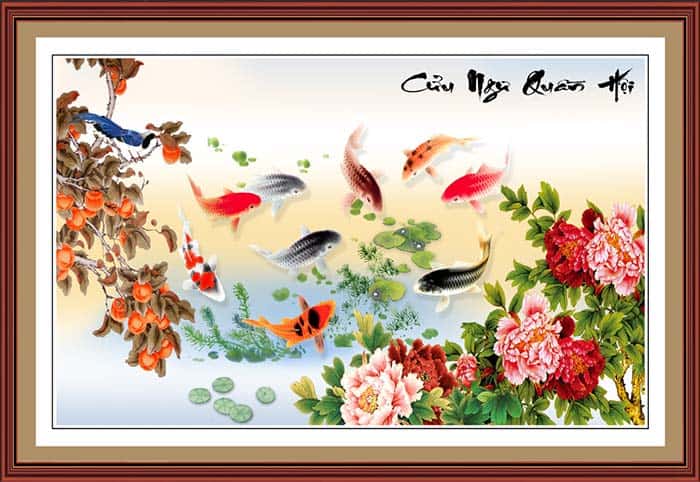 Common carp represents the coolness and luck to chase away killing intent, disease, natural disasters. Peony symbols for prosperity and beauty. According to the legend from ancient times, peony is said to be the god of flowers. And it is only allowed to grow in forbidden palaces and it expresses the level of fame. In the house hanging carp and peony paintings always bring vitality and economic stability.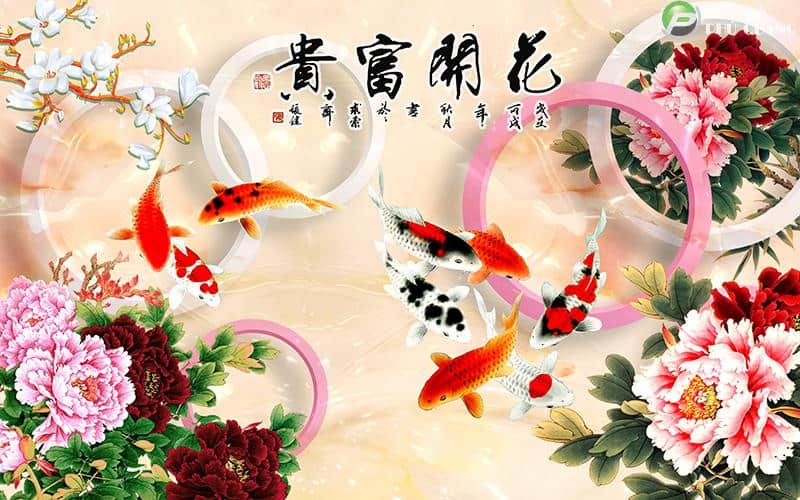 Phoenix painting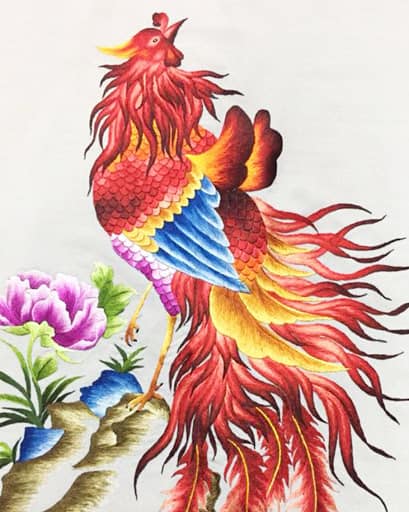 Phoenix is a symbol of sublimation in life and advancement in work, phoenix paintings when hanging or gluing on the living room wall bring elegance and beauty. Attracting every eye of the viewer, this is also a very popular painting model.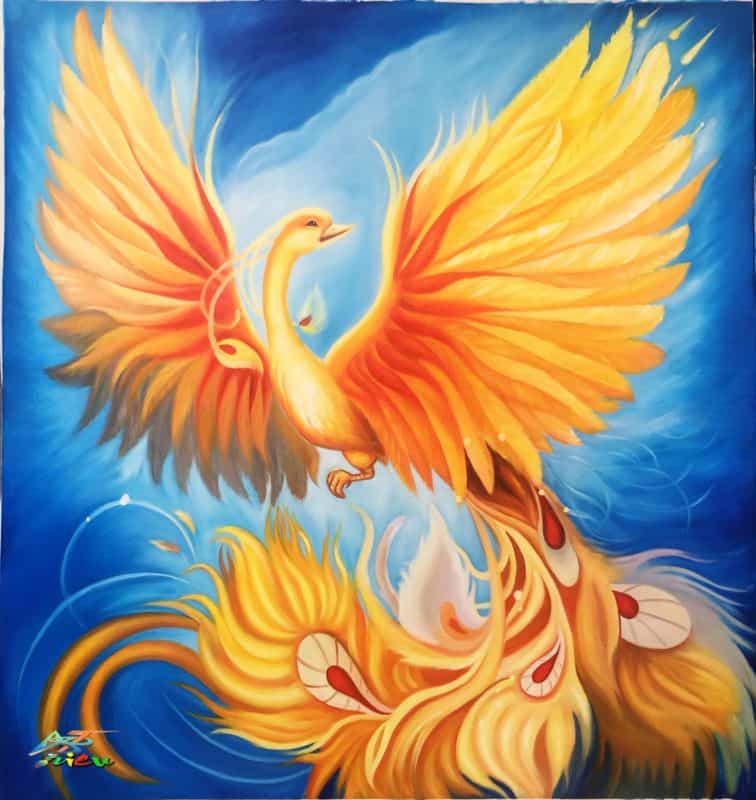 Bamboo painting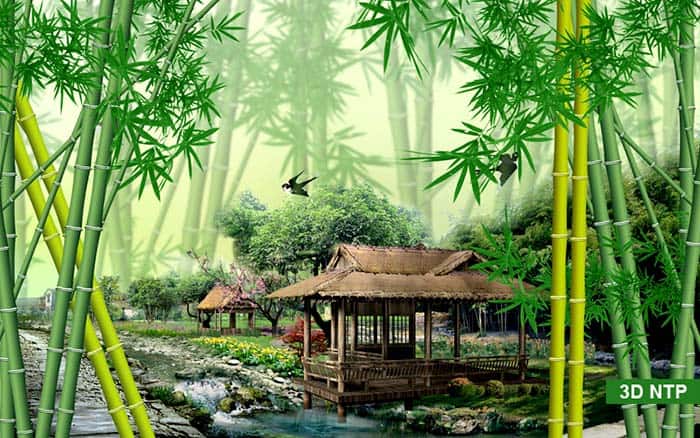 Bamboo is a kind of tree that symbols of endurance. Each tree grows up despite experiencing many waves. Painting of bamboo means to rise up in hardship, resilience, overcome the adversities of life. Besides bamboo painting also symbolizes strength and fortune.
Read more:
Top 5 the most beautiful abstract paintings living room you need to note
Top 5 the most beautiful oil paintings living room you cannot ignore
The above are helpful tips for you to choose feng shui paintings for living room. These also are some of the experiences of byhien. If you have any comments, please leave your comments in the comments.