If you are a big fan of the mermaid, you should not ignore the mermaid paintings to decorate yours. Here is the gallery of the most impressive classic mermaids paintings I suggest you do decorate your house.
Legends about a mermaid in each culture
Mermaids are also fictional products from human imagination from ancient times. However, the difference is that they are as positive as known in more different cultures. According to Greek myth, mermaids are half-human, half-bird creatures, and of course they have amazingly sweet voices. In the East, the most famous is the mermaid in Japanese folklore. However, there are 2 different names, respectively Gyojin and Ningyo. Ningyo or Ningyo are depicted with similarities to Western mermaids as they also possess a fresh and youthful beauty. That beauty is included in classical paintings, creating a highlight for this line of paintings.
Three types of classic mermaid paintings
Classic nude mermaid paintings

A nude mermaid on the seaside painting
Classic nude mermaid painting is a unique painting line that is a favorite painting of many art lovers. The mermaid's glamorous head beauty gives you a sense of relaxation when heading towards the ocean. Impressive, colorful paintings create mystery and lightness for space. Beautiful images will help you have much energy, bring a fresh, modern and youthful space.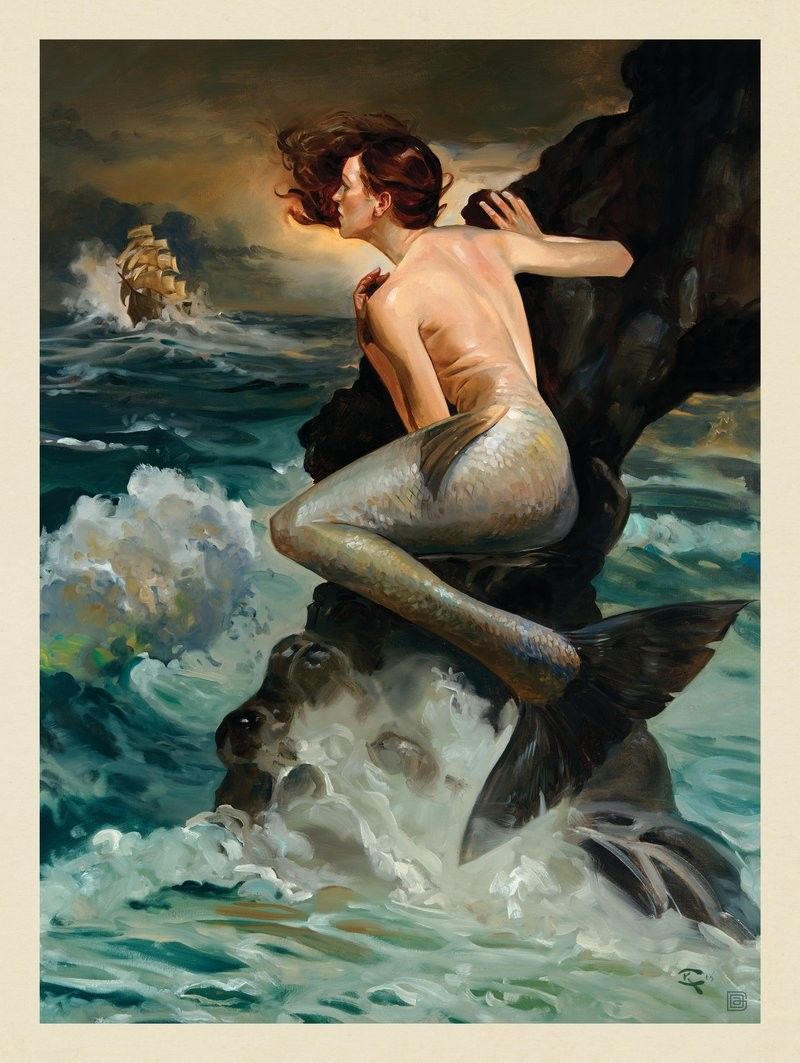 Abstract classic mermaid paintings

An abstract mermaid painting
Under the delicate lines, along with the use of beautiful colors, the artist depicts the picturesque fairy-tale scenery of beautiful fairies only in fairy tales. Each twisty line makes the viewer feel interesting from one surprise to another by virtuoso and subtle brushstrokes.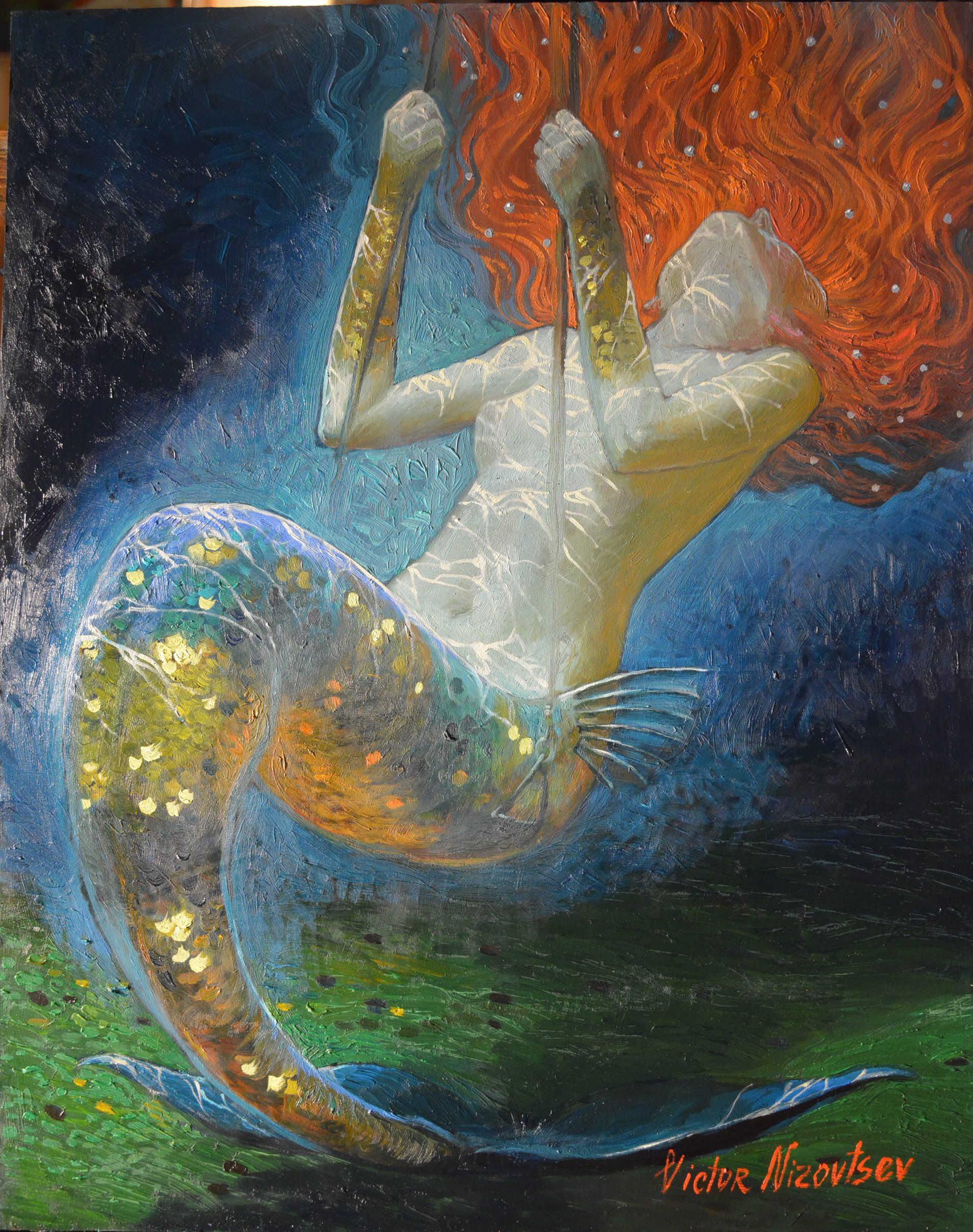 Man and mermaid paintings

A man kiss mermaid painting
The love story between mermaids has become a strong inspiration for talented artists. The picture with the space filled with a bit of a classic direction but still very cozy. It will contribute to become a highlight for your house and your space.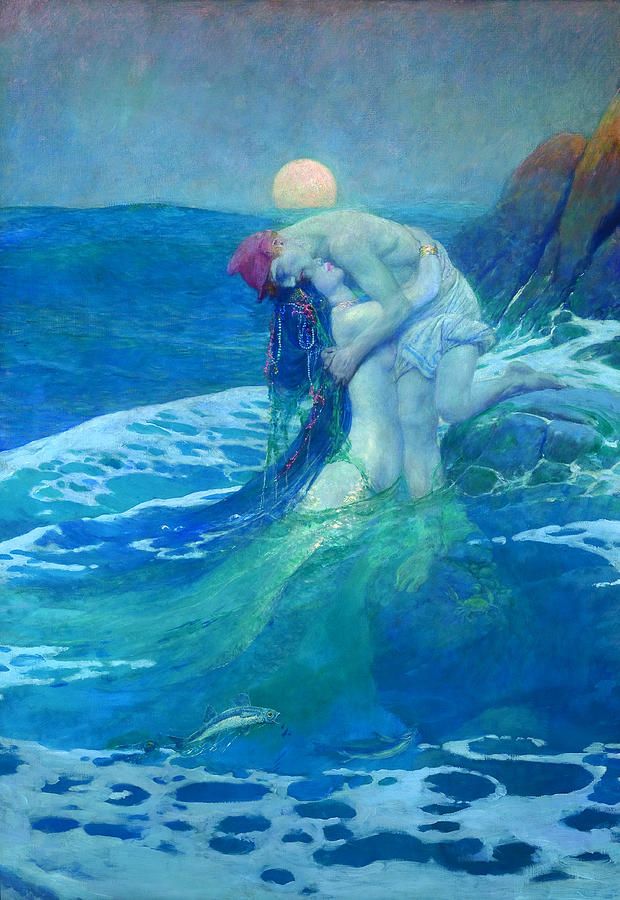 If you like these classic mermaids paintings for living room, you can send us the following link a specific size requirement. You will have a great picture of your home space. These also are some of the experiences of byhien. If you have any comments, please leave your comments in the comments. You can refer to information about paintings in byhien.com