Black and white abstract painting is a simple but easy-to-use line of paintings and offers typical artistic values. It easily coordinates with the interior to create a space both classic and modern for your home. Read this article to make the right choice.
The unique artistic value of the black and white abstract painting
1. Simple without being boring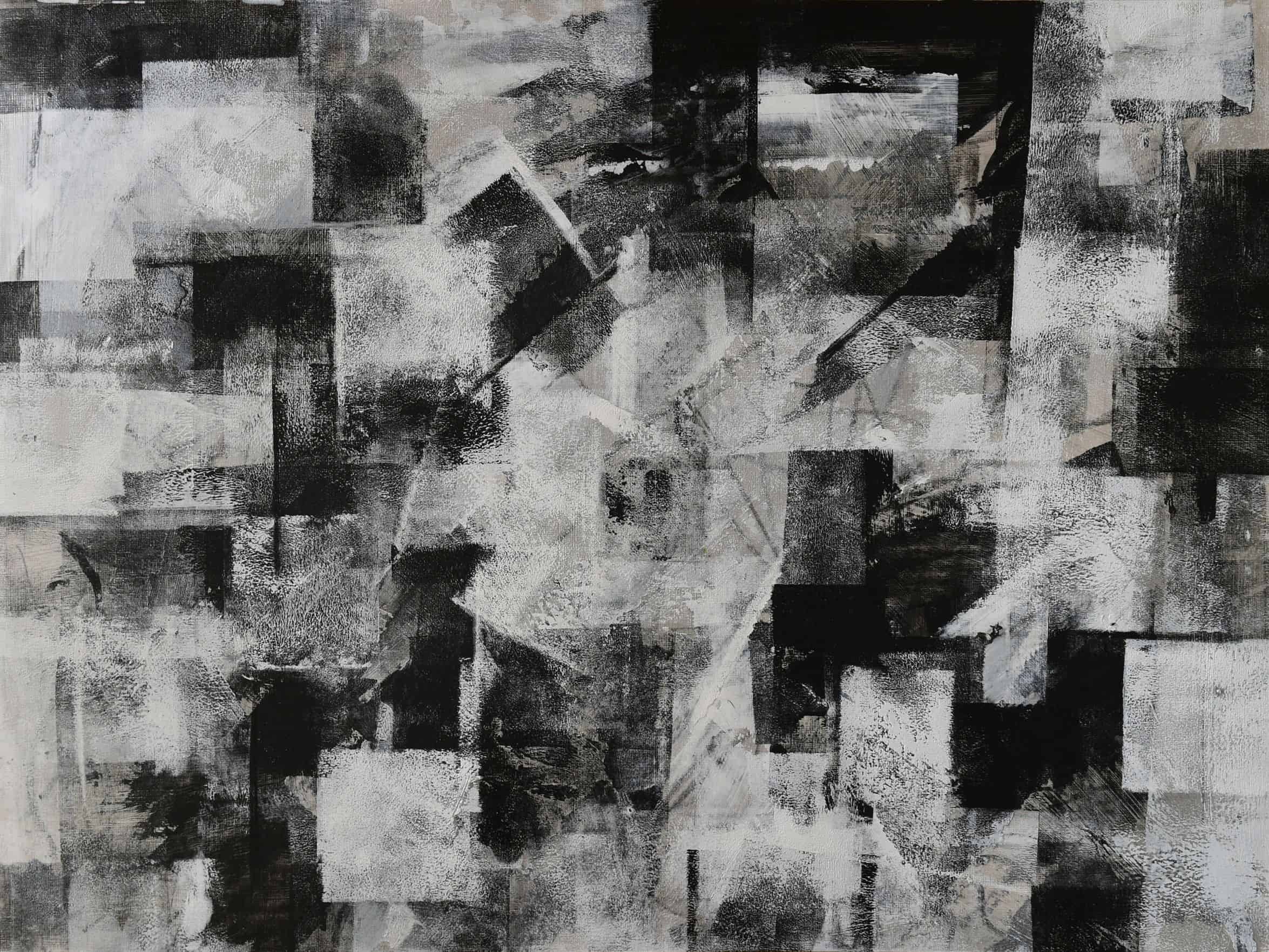 Listening to the words "black and white" surely many people will think of two words "boring". But black and white wall paintings are completely opposite to the association of most people. But it is also a work that can inspire emotions contained in the hearts of viewers. , especially those who enjoy it.
Saying black and white wall paintings are "simple but not boring" paintings is really not a bit exaggerated. Only bring black and white, two opposing colors, contrasting but surprisingly harmonious, not too special but enough to evoke viewers' emotions
2.High art in each painting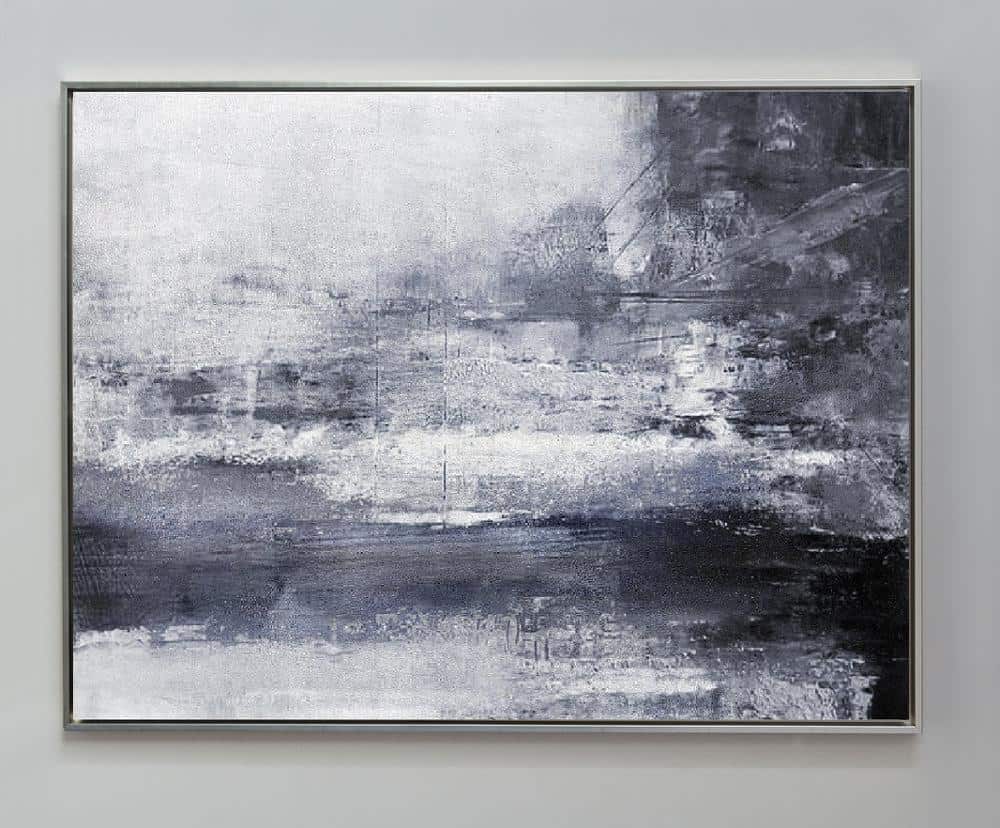 The line of black and white wall murals can be said to be picky for viewers. Not because of the simplicity that people think is boring, but because of the art of art conveyed in each stroke. By using only two basic colors, accentuate the texture of the painting.
At the same time, conveying the message into it is not an easy task for the artists, but viewing and feeling it is also something that not everyone can do.
3.Artistic but also close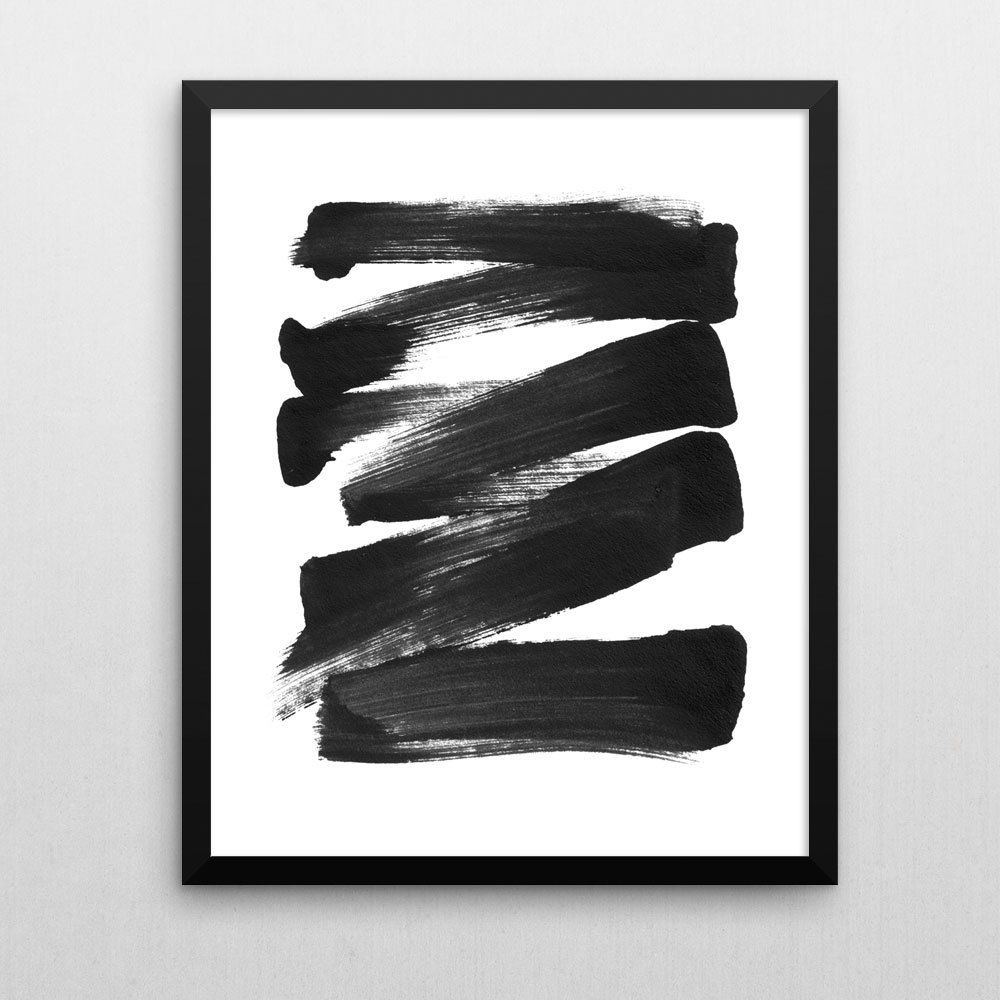 As mentioned above, the black and white abstract painting is a work of art that only art lovers can feel in the spirit of transmission.
Although not necessarily understand the message of the picture, but people are still very popular lines of black and white abstract wall paintings. Why is that? It is a line of paintings suitable for decorating the living space of modern people. From the space of the townhouse apartments or the luxurious space of five-star hotels, black and white wall murals are popular for its simplicity and artistry.
How to hang an impressive black and white abstract painting
Choosing a beautiful modern black-and-white abstract painting, suitable for difficult tastes, how to hang them to make it more artistic. Here are a few tips to help you hang pictures that attract the viewer's eyes.
1.Hang painting that fits your eye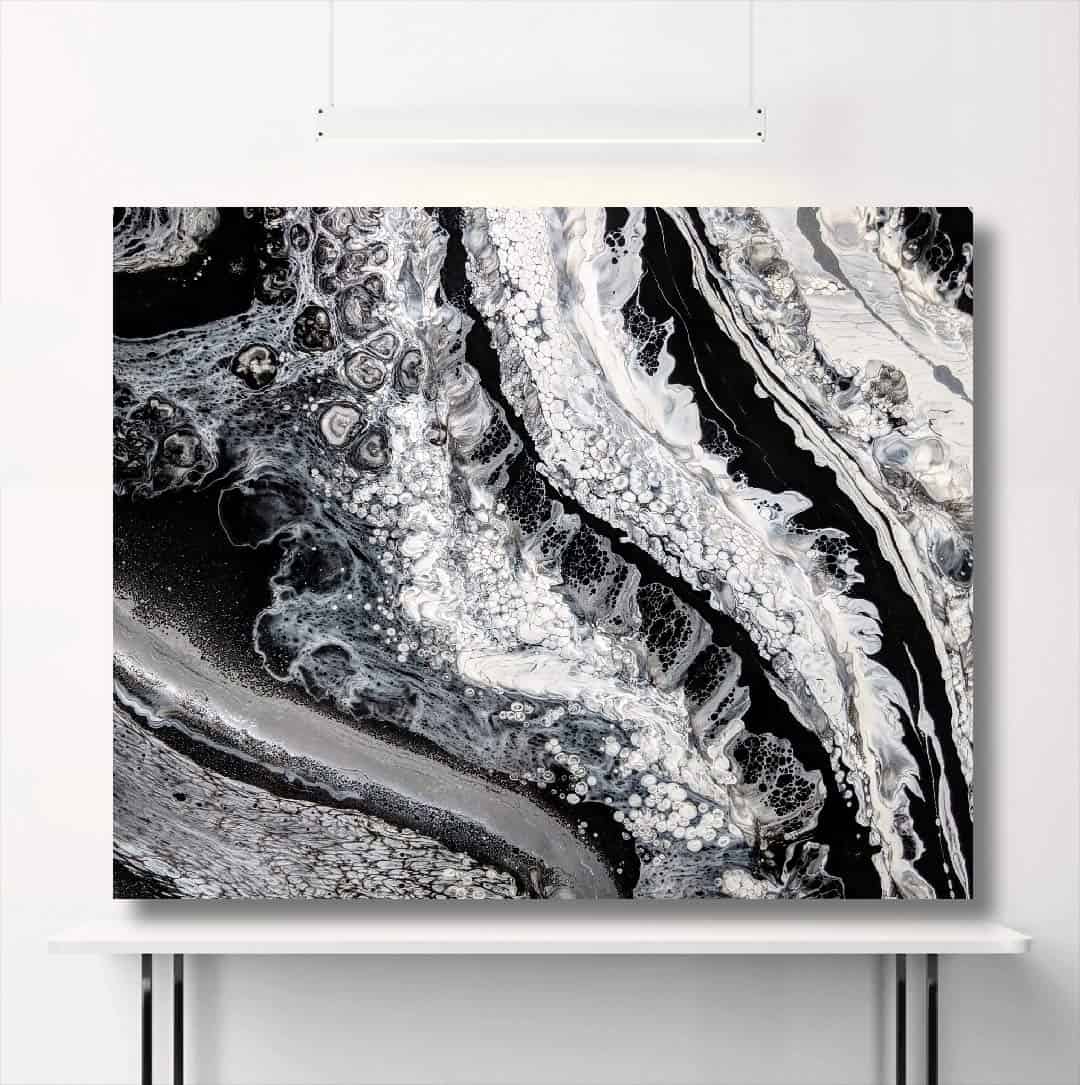 A rule of arranging the position of the almost unwritten wall picture is that the picture must be placed at eye level. So that the viewer can observe the whole picture content. In the case of hanging paintings in places where there are many people sitting such as conference rooms, living rooms, dining rooms, it is better to hang pictures higher than the seating area by about one hand.
2.Hang pictures according to a topic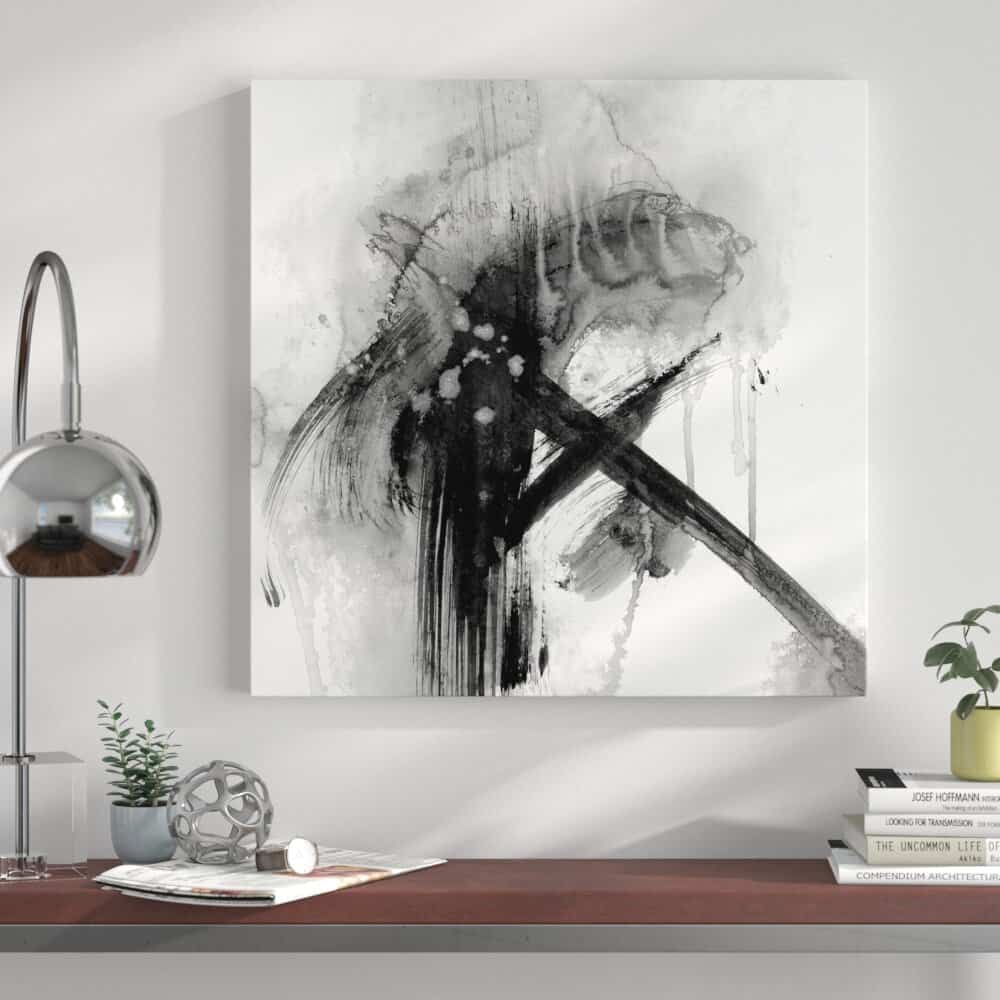 Hanging lots of black and white abstract paintings with different content and frames can create unexpected visual effects, but if handled skillfully, it is easy to cause confusion.
If you are a nature lover or choose landscapes, trees, in case of a strong personality, try abstract paintings. You can hang a large picture in the center, then hang a few small pictures with related topics as satellites around to highlight the main picture content.
3.Hanging symmetrical pictures
If you want modern black and white paintings to be more attractive, put them in a symmetrical position. You can use the same type of picture frame (square, rectangle, circle) to create a strong connection between the pictures.
If you like a black and white abstract painting, you can send us the following link a specific size requirement. You will have a great picture of your home space. These also are some of the experiences of byhien. If you have any comments, please leave your comments in the comments. You can refer to more information about painting at byhien.com