Picasso – the most talented artist of all time has left his self portraits from 15 to old age. Picasso self portrait 1901 is a self-portrait that marks the life of an artist at the age of 20.
Life and self portrait of Picasso
Pablo Ruiz Picasso is commonly known as Pablo Picasso or Picasso is a Spanish painter and sculptor. Picasso is considered one of the most prominent artists of the 20th century. He is one of the 10 greatest painters in the top 200 largest artists in the world in the 20th century. Throughout his painting career, the artist Picasso also constantly composed self-portrait works. From the age of 15, Spanish artist Pablo Ruiz Picasso had the first self-portraits that made people admire. Until the age of 90, he continued to produce other self-portraits. In each period, his paintings have changed. If one compares the first to the last of his own work, it may be difficult to recognize that it was by the same composer. However, if we look at the whole process, we will see that they bring a very unique character of the artist.
Picasso self portrait 1901 has something special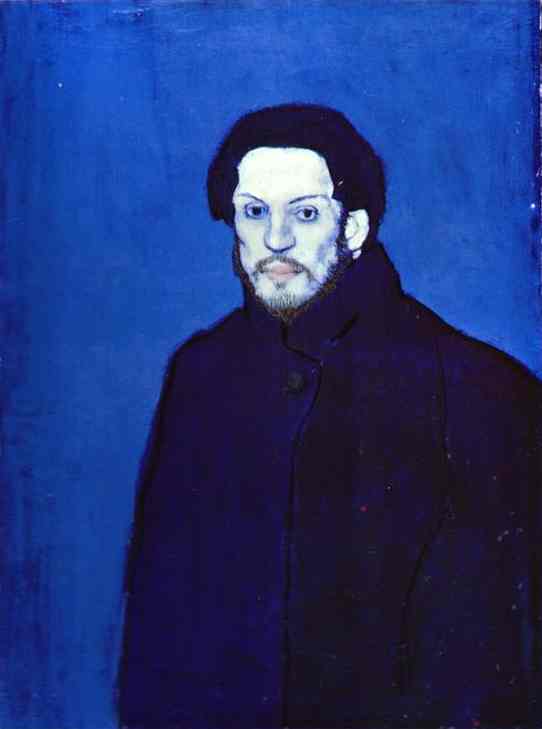 At the age of 20, Picasso chose a deep blue tone to depict his portrait. At this time, the artist still prefers a realistic style. In the portrait of Picasso shows a boy older than his real age. With a pale orange lip tone, the painter becomes haggard and pale despite being at the strongest age. The blue cloak and the stubborn beard depict the anguish and sadness of the young years. The boy's 20s were in poverty, tragedy and emotional weakness. A young man in the early twenties describes himself as a thin and fragile man in his 50's, instead of a young, energetic young man. A dark, dusty blue band saturated the subject and background. The portrait shows the icy white face and deep cobalt blue jacket and navy blue eyes. It was also Picasso's own struggles to start his painting career and the blue period began here.
Read more: Top 3 the most famous portraits because of the mystery
These are the highlights of the Picasso self portrait 1901. The painting depicts the image of an arduous, lonely and sad painter of the best years.